The Leading Healthcare Awards aim to celebrate some of the great work across health and care. 
There are 8 categories to choose from to enter the Awards before the entry deadline on 11th January 2019.
Each entry will be showcased in our digital magazine which will be launched and shared with our Leading Healthcare network.
Entries will be judged by 11 members of the Leading Healthcare community across 5 areas: they will be looking for you to describe the problem, your solution, what you did and achieved, and the overall benefits.
The Leading Healthcare Awards are purely digital, and the shortlisted entries and winners will be promoted live through our digital awards evening on 6th March on our website, Linkedin, Instagram and Twitter.
---
Sponsor

Draper & Dash Healthcare (D&D) is a provider of operational patient flow, predictive analytics and insights software, with over 70+ healthcare customers globally. The platforms are an intrinsic element to operations for healthcare providers on a daily basis and are fundamental patient flow and cost saving efficiency tools.
---
To enter, please describe the impact your organisation has made to one of the categories below. The judges will be looking to understand the work you have done, the problem solved and the benefits delivered to healthcare organisations, staff and patients.
Categories
Innovation of the Year
Efficiency Savings of the Year
Improving Outcomes
Patient Safety
Estates and Facilities Management 
Staff and Patient Experience
Healthcare Provider of the Year
Case Study of the Year
Key dates
Submission deadline: 11th January 2019
Shortlist of entries announced: 1st February 2019
Project entries promoted: 1st February 2019
Winners announced: 6th March 2019 7:00pm
The detail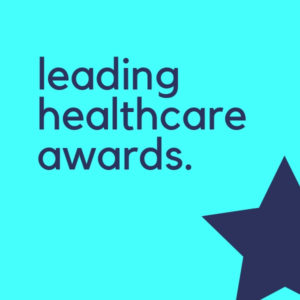 The digital awards evening is 6th March starting at 7:00pm when we will be live through our digital channels, discussing the entries and announcing the winners!
We will use your 50-word entry to promote your project if you are successful and make the shortlist. There is no word count as part of the entry and you can include links to resources and evidence too.
We recommend your entry addresses clearly the title of the category and describes your project, what you did and the results achieved.
Further information
If you have any questions please feel free to email news@leadinghealthcare.co.uk
To enter please complete the form here